Thinking of replacing your antiquated fire alarm system to elevate your fire protection system? If so, that's great news, but are you aware of the different types of fire alarm systems?
In Malaysia, fire alarm systems often include a siren, bell, flashing light, or a combination of the three components. Depending on the owner's preference, certain fire alarm systems provide additional helpful features like leaving a voicemail or making a phone call.
This article breaks down fire alarm systems into four distinct categories: conventional, addressable, intelligent, and wireless. Continue reading to find out more.
Conventional Fire Alarm Systems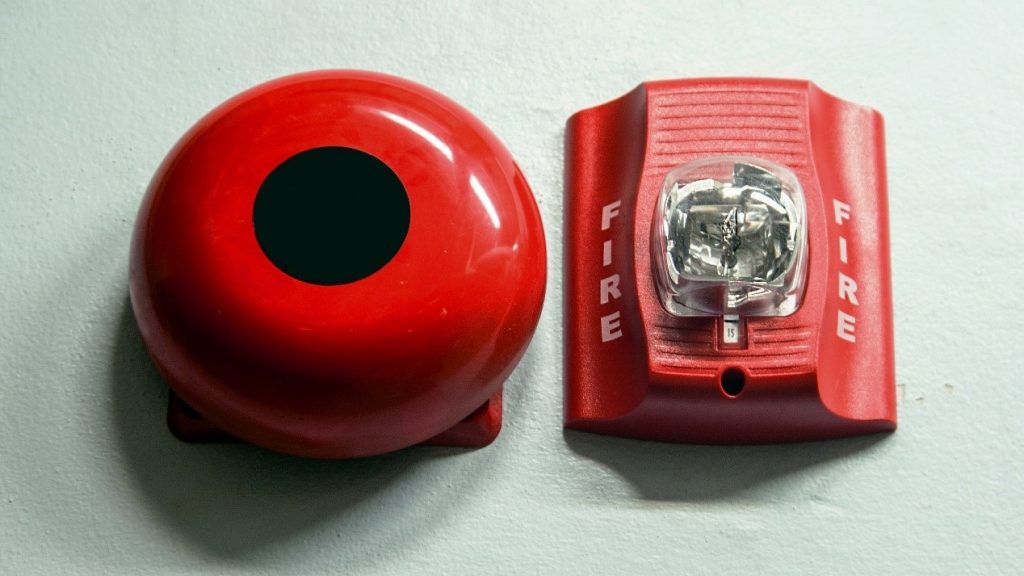 Conventional systems use physical cabling to interconnect several detectors and call points, subsequently redirecting the signals back to the main control unit. A mainstay in small shops, eateries, and offices, the systems segment the building into several detection zones.
Inside each detection zone, there will be a bell or an electronic sounder. When a detector or manual call point is activated, the control panel will display (via text or indicator lamp) the zone that contains the alert so the region can be examined to locate the alarm trigger.
Read More: Fire Hazard Awareness in Malaysia: Why Is It Important?
Addressable Fire Alarm Systems
Another common type of fire alarm system is the addressable system. The system works in the same principle as its predecessor, the conventional systems.
However, instead of giving information about specific zones or circuits, the addressable systems provide information and status about individual detectors. True to its name, every detector is given a set address, typically by using a DIP switch so the panel can display the exact location of the call point.
The detecting circuit is wired as a loop, and you can link up to 99 devices to each loop. Also, to ensure that a short circuit or single malfunction would only result in the loss of a small portion of the system, the loop is frequently fitted with Loop Isolator Modules.
Intelligent Fire Alarm Systems
The mentioned fire alarm systems aren't "intelligent" because they only produce output signals reflecting the value of detected phenomena. Thus, it is up to the control unit to identify the trigger: fire, malfunction, pre-alarm, or other.
Meanwhile, an intelligent system effectively incorporates its computer into each detector. Then, the computer evaluates the environment of the detectors and tells the control panel if there's a fire or an error. Or if someone needs to clean the detector head.
Unsurprisingly, intelligent systems are significantly more complicated and integrate far more capacities than conventional and addressable systems. Thanks to the 2, 4, and 8-loop variants of intelligent systems, large buildings can easily be monitored from a single panel.
Read More: Heat Detectors vs Smoke Alarms in Malaysia: How Are They Different?
Wireless Fire Alarm Systems
The last system is the wireless system, which is a convenient alternative to traditional wired fire alarm systems. The sensors and equipment of a wireless system are connected to the controllers via safe, license-free radio communications.
Wireless systems apply a simple concept that offers various advantages and functions as complete, intelligent fire detection and monitoring systems without the use of cables.
Read More: Fire Alarm System Contractors in Malaysia: How To Pick One?
Malaysia's Reliable Fire Alarm Systems Supplier
We provide various types of fire alarm systems in Malaysia to ensure superior fire protection for our clients. With more than 40 years of experience in the industry, we make it our job to deliver nothing short of excellence, offering bespoke fire safety services and solutions.